Sleeping at the external Seminarhouse
Accommodation in rooms in the external seminar house.
The external seminar house is about 8 minutes away by car. There are more sleeping possibilities here.
Attention:
It is very important to say that this house is a Christian institution with a missionary history. This seminar house is one of the few possibilities for us to offer sleeping places in beds nearby. The administrators are very nice, the guest houses are very comfortable and the grounds are really beautiful. However, there is also a church on the grounds and there are many crucifixes (Jesus on the cross). Our possibilities to counteract the Christian flair are unfortunately limited, so you have to think about your applications for a sleeping place there on your own responsibility.
Sleeping in the house:
Spread over 2 guest houses, there is the possibility to stay in one- to three-bed rooms. The large guest house is not barrier-free at all, the small guest house has a ground level floor. Both houses are not wheelchair accessible.
All rooms are equipped with beds, a small table with a chair and a closet. Some rooms have a private sink. Some rooms have a carpeted floor. There is a kitchen on each floor for cooking and making tea and coffee, and communal seating, such as sofas and armchairs.
There is a dining room on the premises of the place. A breakfast buffet will be provided there for everyone.
Around it there is a lot of forest. Unfortunately, the bells of the church ring at 7:30. Otherwise it is very quiet on the premises.
There is a large garden with a few places to sit and chill, and a small garden with lots of flowers and other plants. In front of the smaller guest house there is a nice children's playground....
Sleeping in own tents at the external seminar house (sleeping meadow 3)
Next to the external seminar house there is a large meadow where people can sleep in their own tents. This meadow is quiet and offers many possibilities to retreat.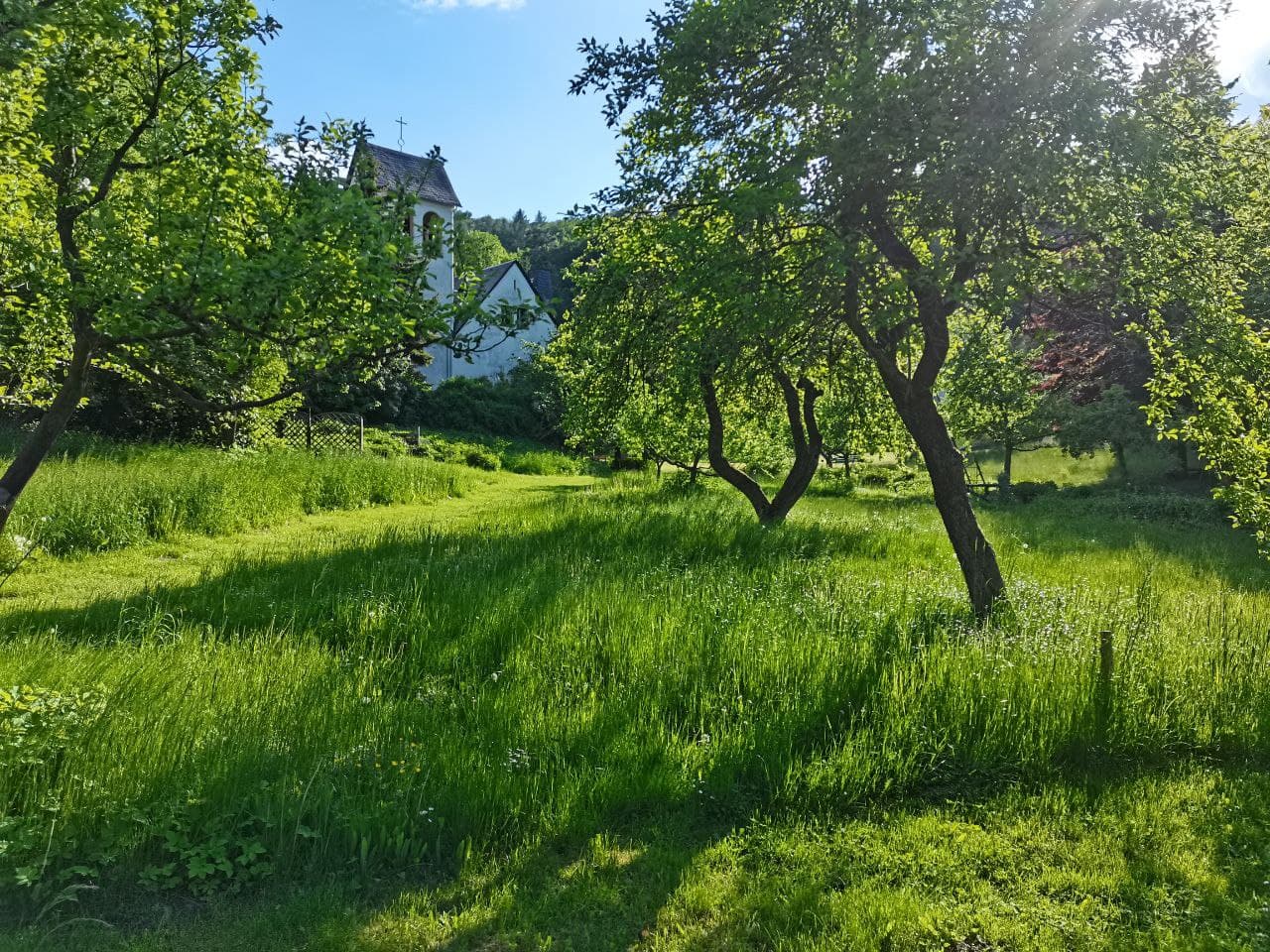 Here you can find more information on barriers!
The place is well connected to the festival area via our shuttle service.
There will be no program at this location.