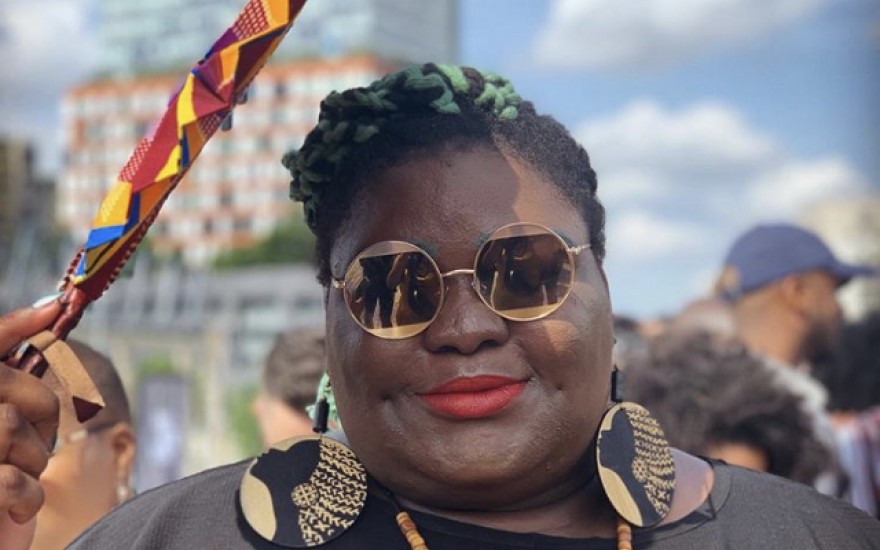 Referent*in - Christelle Nkwendja-Ngnoubamdjum
Christelle Nkwendja-Ngnoubamdjum lives in Offenbach am Main and studied American Studies, Politics and Sociology at the Goethe University in Frankfurt. She has been an active member of the advisory board of the Initiative Schwarze Menschen in Deutschland e.V. for a number of years now and has for some time been dealing critically with fat empowerment issues from an activist and intersectional perspective. She moves here mainly on instagram and is especially happy about the networking with BIPoC -Fatties*!
We are very happy to have Christelle here!