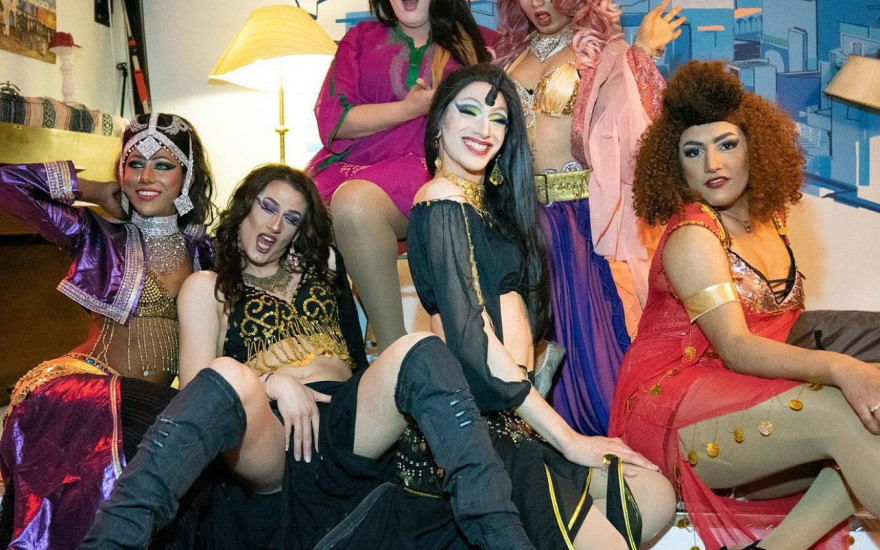 Referent*in #64 - Queerberg Collective
This is what Queerberg says about Queerberg:
Queerberg is a collective founded by House Of Royals. We are from so far different countries and cultures.
It started with Refugee performers to give them space to express their Art, since it was hard for them because of variety of reasons such as language difficulties, racism etc...
As a group of refugees, we also have a deep mental connection and understanding with each other, we bond over our trauma, since we have similar background.
Although most of us lost their families, but we still have each other to support.
And thanks to many places that support us and validate us, we've grown and come so far.
Queerberg consists of: Prince Emrah (he,she), Odiseo (he, she, they), Keili Divõn (he,she), Patricia ( She), Suryani (she), Akynos(she)
Find out more on Instagram: @queerberg_soliparty